Newsletter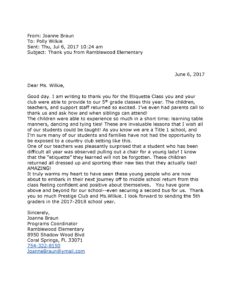 Prestige Club's Year In Review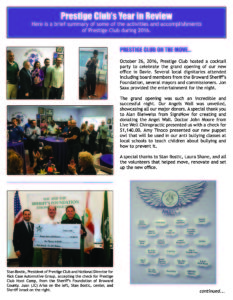 Pines Eagle Scout Candidate teams up with Prestige Club!
Prestige 20th Anniversary Newsletter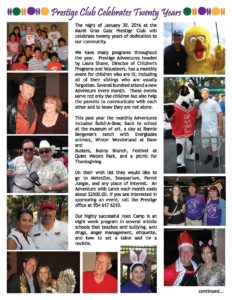 July 18th, 2013 These are thirty graduates of Boot Camp that were sent there with BSO Officer and member Victor Thompson. Prestige Club bought every child a pair of shoes from the nike store at Sawgrass Mills Mall who graduated along with back to school book bags. This pictures shows off all the Graduates shoes.

The Kilimanjaro Klimb for Kids has been completed. Our board member, Ed Hickey, reached the summit of Kilimanjaro on October 13th, 2010 at 1:20am. The climb took 7 days in all, and span almost 4 vertical miles. For more information, or to donate to this great cause, please go to http://www.firstgiving.com/EdHickey.  For read more about this you can also visit our article The Kilimanjaro Kimb for Kids.